Always detail-oriented and hard-working, we have demonstrated to our clients that we are able to supply bulk quantities of high-quality products. Our adaptability and level of commitment have made us a reliable strategic partner for many companies in the bioenergy sector.
A Circular Integrated Company
Offering environmentally sensitive solutions and creating a fraud-free supply chain of feedstocks for the global energy market while fostering a circular economy model toward a carbon-free world.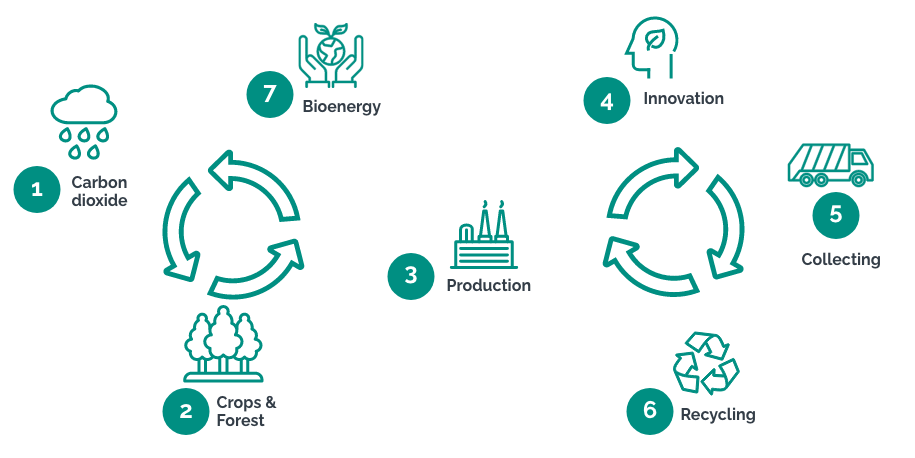 Transparency and traceability
Digitalization through Dragonfly
Our Target is to create fraud-free supply chains of feedstocks and final products for the global energy market. We manage the waste and residues supply chain through a digital platform making it immutable, transparent, and visible.
Iberia Bioenergy's blockchain platform, Dragonfly, enhances trust between the members of the supply chain. This digital tool based on blockchain technology provides clear, transparent, and immutable information making both the supply chain and trust unbreakable.

Environmentally sensitive solutions
Low emission business
Our broad activity makes us key agents in the collective endeavor of decarbonization.  We focus on the origination and transforming  of bio-based feedstocks with the objective of collecting and revaluing suitable waste and residues for the energy market and transport sector.
New technological solutions
Fostering state of the art technology, Iberia Bioenergy is developing tailor-made biofuels and feedstocks.
MicroIBEoil is a biotechnological platform for advanced biofuels  production from industrial and agricultural residues.